The type of vehicle you drive dictates what kind of drivetrain system is in your vehicle. There are different systems for rear-wheel drive, four-wheel drive and front-wheel drive vehicles.
Rear-wheel drive (RWD)
In a rear-wheel drive vehicle, the rear wheels deliver the power. A long driveshaft is connected to the transmission on one end and the differential on the other end by universal joints.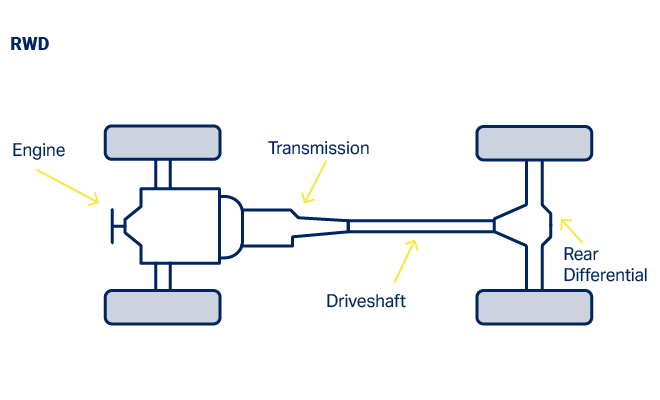 Four-wheel (4WD) or all-wheel drive (AWD)
On a typical four-wheel drive or all-wheel drive vehicle, there are two driveshafts. There is the same driveshaft that is on a rear-wheel drive car but there is also an additional front driveshaft that is connected to the front differential and the transfer case by u-joints.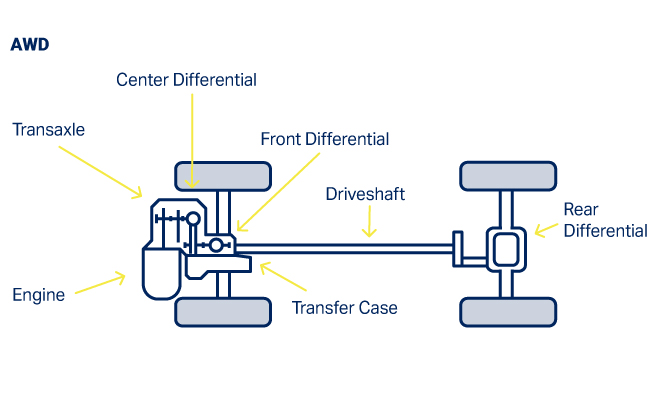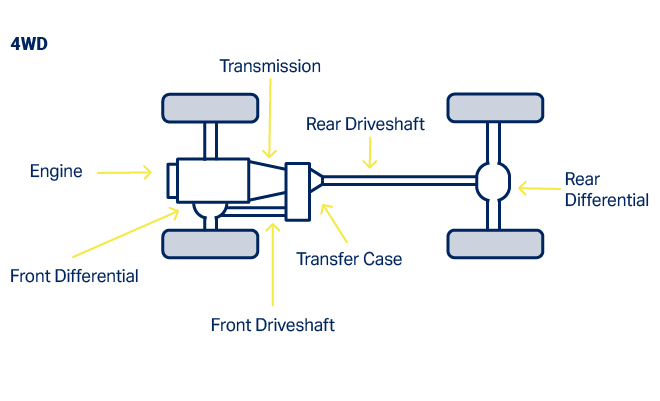 Front-wheel drive (FWD)
On a front-wheel drive vehicle, the front wheels provide the power. Instead of having a long driveshaft like on a rear-wheel vehicle, all the drivetrain components are in the front of the vehicle. Rather than using universal joints, this setup uses constant velocity (CV) joints.